Discover more from Culture & curiosity
A regular irregular newsletter on culture, sustainability, community and anything else that piques my curiosity. By Jasper Visser.
#14 Loose ends
This week was rough. The COVID-situation in the Netherlands is getting worse rapidly. We had to cancel, change, or postpone some planned events, with all the associated uncertainty and decision making with incomplete facts. It feels like March all over again, but without the prospect of summer. Fortunately, I ended the working week with a long phonecall with Frank Zoontjes, who launched two green initiatives this week. Congratulations Frank!
Both organizations are Dutch, but I know you'll appreciate them. The first – Bloeimeesters – is a place for inspiration and action to make gardens a greener, more biodiverse place. Frank has helped us with our garden, and he's done an excellent job. It is still in bloom and has been full of insects since late March, and it hardly takes work. I very much like the 360 images they offer of gardens with direct links to the plants and trees that make them beautiful. Have a look at the city garden or the shaded garden, or see what you can do with an inner-city rooftop.
The second initiative – NatuurAlert – is a call for a radical turnaround in the protection of nature. In the Netherlands, every square centimeter of nature is commodified. Also, in a country this small, there are conflicting interests over everything. I recently experienced this first hand. We're trying to set up a local cooperative for wind energy. Yet the most appropriate places for a windmill would likely seriously disrupt the flight path of migrating birds.
In the Netherlands, we make most decisions using the Polder model. It is a consensus-based model that looks for pragmatic solutions when there are lots of conflicting interests. There's a lot to say in favor of this model – it is inclusive, tends to respect minority interests, and slow. However, in times of crisis, and when everyone with a social media account can weigh in, it may be detrimental. Face masks are a case in point. They are encouraged but not obliged (as are many COVID measures). Hence the high rates of infection. A typical polder solution.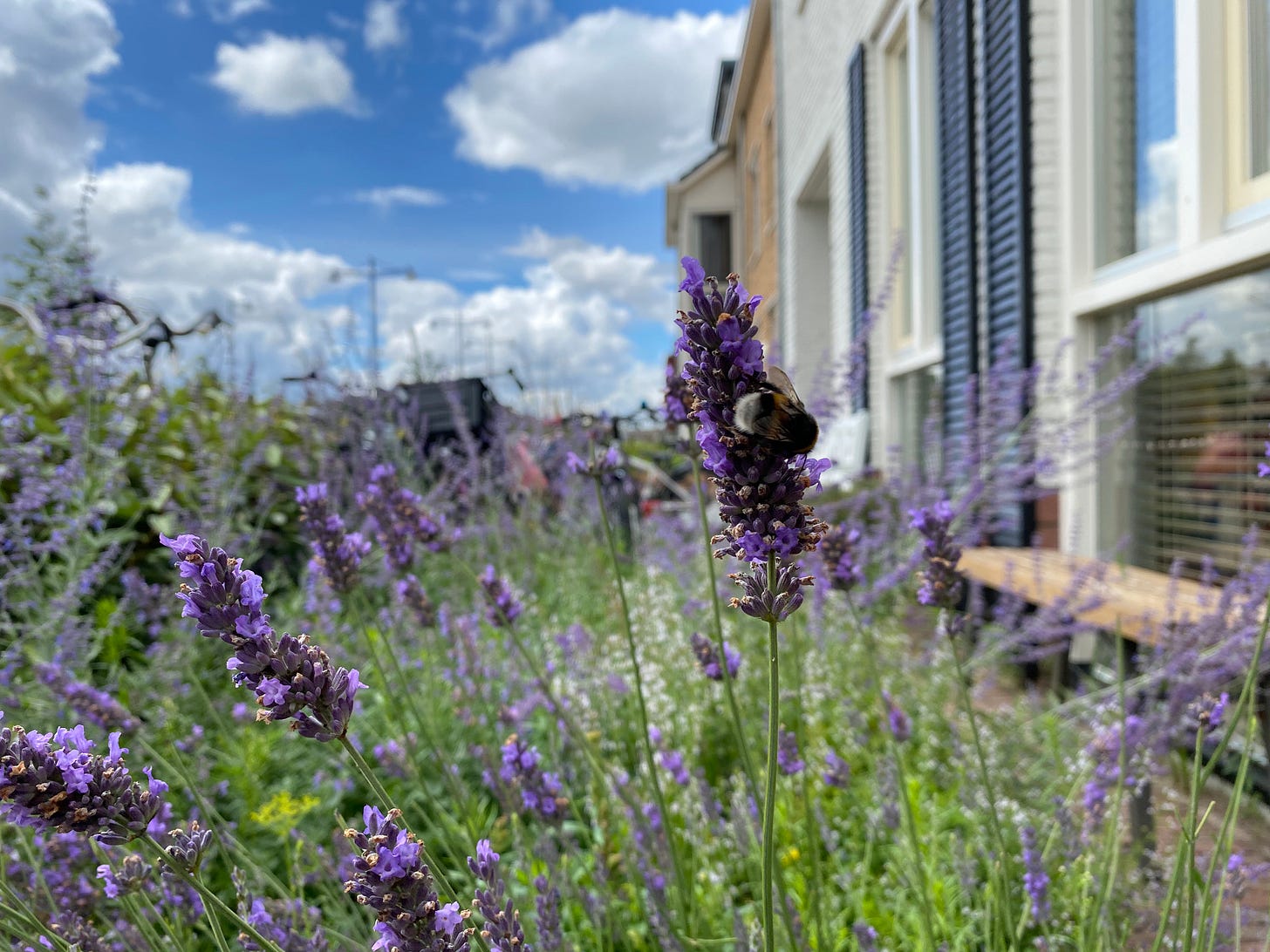 ---
This week I wanted to tie up some loose ends after three months of weekly newsletters.
Zsuzsa Nagy-Sándor – the Hungarian cultural climate activist from the very first newsletter – finally has her thesis posted online. It explores Hungarian approaches to sustainability efforts in museums.
The outcomes and findings of the research Michael Peter Edson and I have done with 60+ European cultural heritage practitioners about digital transformation in times of COVID-19 are finally available online. The paper is meant to show the diversity of perspectives that exist about the topic in Europe and beyond. We hope you can use it to start conversations in your organization.
My main take-aways from discussion digital culture in a post-COVID-19 world in this project and others: 1) We need more locally embedded and appropriate digital approaches, instead of using mostly global, US-based platforms and thus copying their inherent biases; 2) Most cultural organizations need a clearer 'business model' that has specific measures for success that go beyond physical visitors. That would make digital an immediate alternative in discussions about strategy and approaches; 3) There are so many best practices of small and mid-sized organizations that we never hear about because a few cultural organizations with deep pockets for comms dominate our conferences.
Finally, I've mentioned a project Merlijn Twaalfhoven, and I are trying to relaunch. This week we had our first volunteer/ team meeting. It is a relaunch of What Art Can Do (hidden website). We envision What Art Can Do will be a champion for the role of the arts, artists, and an artist mindset in our time's significant challenges. We're now collecting both case studies and evidence and setting up an advisory board etc. and will launch later in October. There's a link on the hidden website for volunteers.
---
That's it for now. As always, thanks a lot for reading this newsletter, subscribing, and responding. It means a lot to me, especially now, when we're on the verge of another lockdown.
I look forward to staying in touch!
— Jasper